Powerful SMS Platform Designed to GROW Your Business
Intuitive SMS Campaign Creation
Create Custom SMS Campaigns on the fly that pull customers into the sales funnel.
Run keyword campaigns, contests, polls, viral texting (Exclusive Patent Pending Technology), loyalty, surveys, web forms, lead notification and more.
Every campaign allows you to setup and send automated text messages for subscribers, resubscribers and opt outs.
WootText can also post sms results to a 3rd party script to trigger an event whether it be disarming your businesses alarm to notifying a sales CRM of a new lead.
WootText is on the cutting edge of new regulations coming in the future.  We are the ONLY SMS Gateway that has Double Optin  capability
Set automatic expiration of text offers and coupons
Automatic auto responder that follows up on a schedule you set, send weekly or daily coupons with one click
Slit test two SMS campaigns at once, see what pulls customers to your business
Industry first, Logical SMS Directives that allow you to dynamically assign subscribers into new campaign flows based on responses.
More features added dynamically to your system…and its FREE!
All campaigns include, custom campaign notes, custom auto responder's, subscriber list tracking and graphical reporting, data import & export, and full training.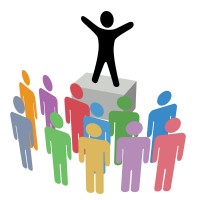 Get WootText SMS Service with ANY budget!
Start Texting

WootText Features List At A Glance

Keyword Campaigns
Set up standard keyword campaigns in seconds, users text in the keyword you set and receive back your custom made responses.  Send instant coupons, event notifications and more, its totally in your control.

Schedule Mass SMS Sends
Do you have promotions every Thursday?  Set it and forget it 24/7/365 with our robust Dynamic Visual Mass SMS scheduler.   You can setup unlimited scheduled sms campaigns to keep your customer based informed of all your businesses events and promotions.

Campaign Split Testing
WootText is on the forefront of evolving technology and our split testing feature is an industry first.  Set up any keyword campaign with two custom responses.  Woot will distribute them on round robin to your subscribers so you can see which advertising setup is pulling the most customers to your establishment.

SMS Lead Notifier
Create Campaigns for individual product sales leads, MLS Numbers, Car Stock Numbers, or any other product.  Set campaigns to email SMS leads to any sales persons email.  Text SMS leads via text message to any phone.   Robovoice notification of new leads, set to any phone number, our system will call the sales person.

SMS Contests
Create Unlimited Contest Campaigns, Set system to make every 10th SMS a winner or every 100th SMS a winner, its up to you!.   Setup notifications to your company when a winner is reached.  Great tool for quick list building!

SMS Polls
Create Unlimited Polling Campaigns, great for interactive engagements.  Run general polls and trivia.  Create custom thank you SMS messages for those that voted.  Great tool for quick list building!

SMS & Voice Bulk Sending
Send SMS's on the fly when you need to send them.  Have an unexpected emergency or event promo, this little gadget will prove itself time and time again.  Send premade MP3 notification messages to your optin list.  Send RoboVoice notification messages to your optin list.  Great feature to use if you want to fill your establishment in the next 15 minutes!

SMS Viral Texting
Another industry 1st from WootText!  Allows someone to share a deal with their friends.  Shares are tracked and a bonus can be given when enough shares have come in.   The ultimate SMS list builder, patent pending technology that spreads your companies identity like a virus!  Literally turn one sms text into hundreds perhaps thousands of motivated subscribers.

SMS Customer Loyalty "Punch Card"
Simulates a traditional punch card system 'every 5th car wash is free'.  Customer texts in a unique code every visit to 'report in'.  Keeps them coming back-and buying.

SMS Trivia and Surveys
Create unlimited predetermined Q and A or request feedback from your customers on the spot while at the same time opting them into your list.   Great for interactive venues involving sports and entertainment.   Ask questions like who played better in the football game.   Text jersey #99 for the QB or text jersey #88 for the RB.  Get realtime stats as they come in.  Use in conjunction with the "Pick a Winner" feature you can make your events fun and enjoyable for all.

Pick A Winner
Have an event at your establishment, are customers opting in from several different keywords?  You can pick winners from a single list or all lists with a click of a mouse.   System will randomly select a winner and you can draft  an sms to the winner to "Collect" their prize.

Campaign SMS Inbox
Alot of companies utilize custom "Help" messages.  With woot we don't send existing customers to a black hole if they text in an unrecognized keyword.  Usually these are messages of response from the client!   Add that extra level of support for your customers with the ability to reply to their exciting responses or questions.   With each campaign you can activate or deactivate pesky "Help" Messages.

Our Standard Features Cost Extra At Other SMS Providers! Go with WOOT!
Learn More